Leverage Artificial Intelligence to:
Extend complex image analysis beyond human capabilities
Automatically detect and classify structural patterns
Optimize processing time and quality of image-based workflows
Augment visual assessments by objective and validated methods
Adaptable modules for support of specific diagnostic protocols.
Productive:

DentaliQ ortho – cephalometric analysis

DentaliQ modality

 – image modality classification

Pilot / in development:

DentaliQ mature – Cervical Vertebral Maturation
DentaliQ caries

– caries detection / classification

OptaliQ glauco – glaucoma detection
OptaliQ oct – OCT scan analysis

Customer-specific modules on request.
Modality, domain and dimensionality agnostic: Applicable to 2D (e.g. x-ray, pupillography) and 3D/4D volume images (e.g. MRI, fMRI, OCT).
Expandable artificial intelligence framework:

Convolutional Neural Networks for generic structure detection.

Common core (e.g. image classification, landmark detection, orientation correction).

Modules for specific analytical services.

Management tool for generation of high-quality diagnoses through peer-reviewed campaigns by medical experts; used as training data for machine learning.

Multiple deployment options: Intra-device (e.g. camera), integration in medical practice software, cloud-ready AI-as-a-Service.
Created as a remote-first company, CellmatiQ's team is unimpacted by Covid-19 and continues its medical AI development. We are proud of the next major release of the fully automated cephalometric analysis. Improved AI accuracy, polished UI/UX, RESTful API for integration into 3rd party software, and more. Available for trial and use at https://ortho.dentaliq.ai or https://analyse-now.de […]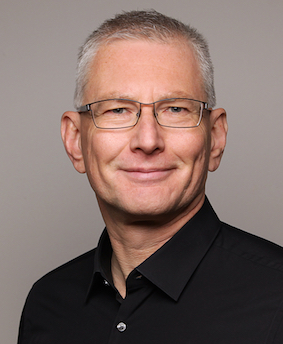 Jaroslav Bláha
CEO | Co-Founder
Jaro has 28+ years experience in establishing and operating multi-national innovative IT and project organizations, which implement the forward edge of technology. He has developed his first neural network in 1995.
Tassilo Waldraff
CTO | Co-Founder
Tassilo is an innovator by heart and a developer by definition. He is the head of our deep learning platform and has long experience building large technology labs. His passion is to solve hard problems.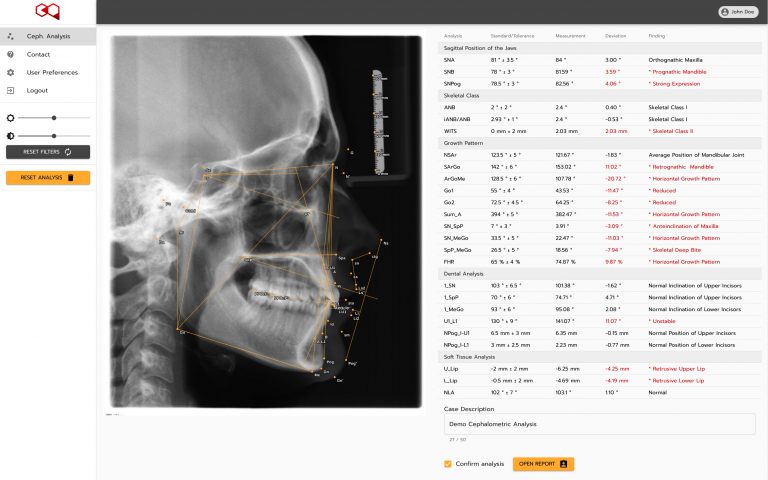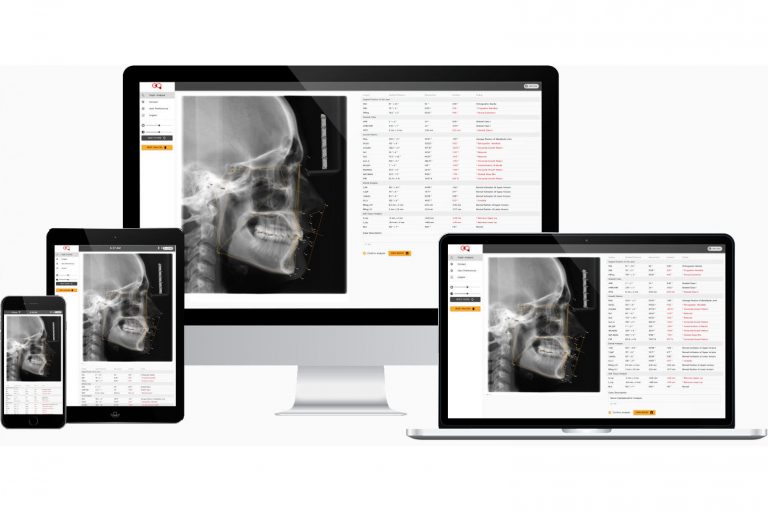 DentaliQ ortho – assists dentists and orthodontists in their stressful daily routine with AI technology that automatically detects and quantifies physiology and pathology of orofacial structures:
Cephalometric Analysis
Coming soon:

Cervical Vertebral Maturation (CVM) Prediction
Björk Analysis
DentaliQ ortho is an EU / CE certified MDD class 1 medical device available to dental practitioners via ortho.dentaliq.ai.
Our applications for dentistry are cloud-ready AI-as-a-Service, and also available as libraries for integration with imaging devices and diagnostics software.
DentaliQ caries – systematically robust support of dental caries diagnostics.
DentaliQ caries integrates directly into a dental practice workflow and supports the dentists in their daily routines. It has never been so easy to detect and classify caries.
Fully automated
Detects tooth decay on x-ray image
Classifies detected caries by the ICDAS rules
Supports decisions for "drill-or-fill"
DentaliQ caries will be available soon!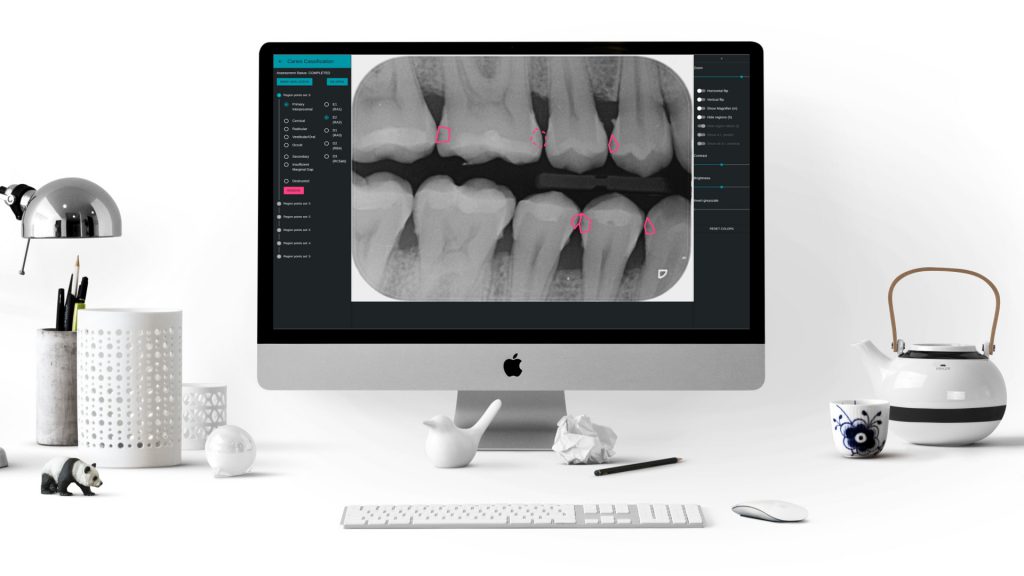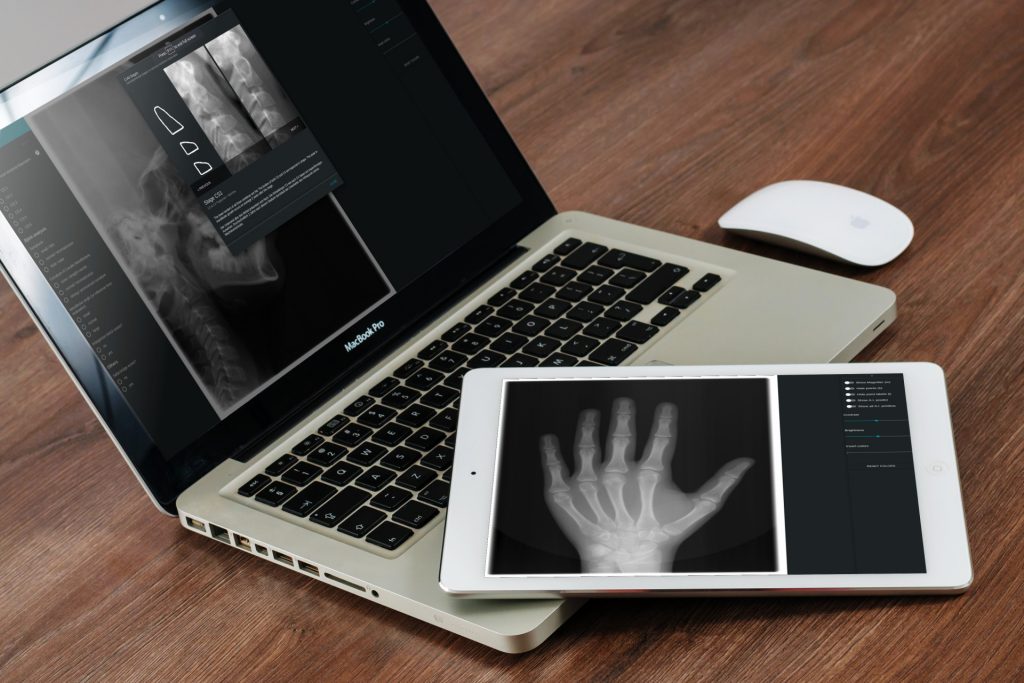 DentaliQ mature – uses the Cervical Vertebral Maturation (CVM) and other methods to assess a patient's maturation stage and in particular the mandibular growth for optimal treatment timing in dentofacial orthopedics.
DentaliQ mature will be available soon!
OptaliQ glauco – supports ophthalmologists' diagnoses of retinal characteristics.
Opthalmoscopy with fundus photography is a major diagnostic tool. OptaliQ's artificial intelligence:
Will perform immediate automatic indication of early-stage glaucoma and its prevalent variants.
Has been trained with thousands of dedicated, peer-reviewed, and validated diagnoses.
Enables a roadmap for expansion to support of diagnoses of other diseases.
Proof-of-concept AI modules are already available as libraries for smartphones with clip-on lenses, fundus cameras, and practice management software, as well as AI-as-a-Service for remote usage.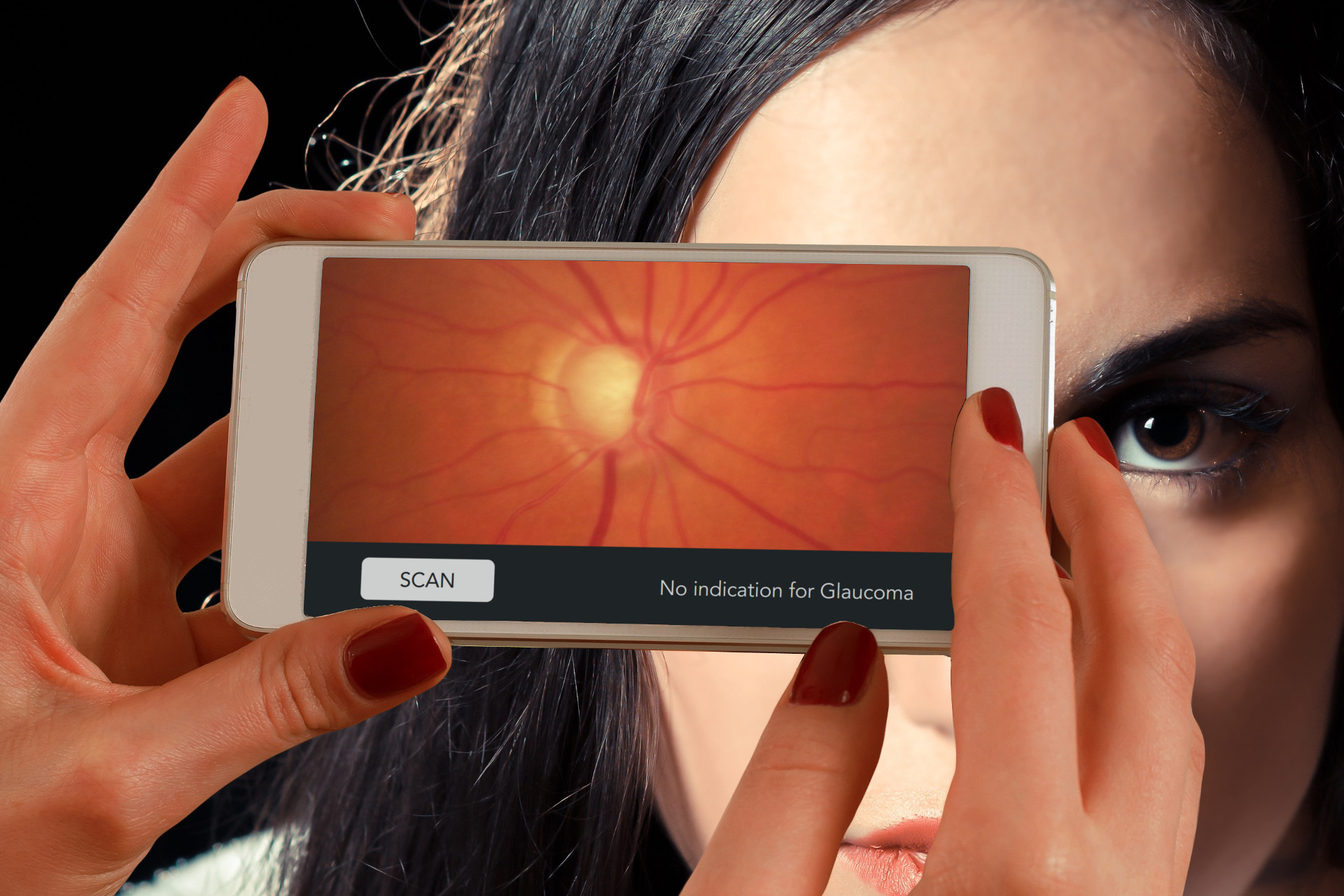 KI-SIGS : Spaces for intelligent healthcare 
KI-SIGS is dedicated to developing an "AI-space for intelligent healthcare systems" in collaboration with northern German AI institutes in Bremen, Hamburg, and Schleswig-Holstein, together with medical technology companies and partners of the university hospitals. See https://ki-sigs.de
CellmatiQ is a network partner in project #1 (of nine), which covers the development and provisioning of AI imaging and diagnostic tools for diseases of the eye (age-related macular degeneration – AMD and retinopathy of central serosa – RCS), in particular to support clinical and home-care prognosis. 
Get in touch with us:

20457 Hamburg
Germany

contact@cellmatiq.com